 Wind and rain test
Wind-Driven Rain Resistance tests are useful to products that are designed for outdoor use in harsh environments. Our services include also icing rain tests in unique walk-in chamber.
Make sure your products can withstand the elements in harsh, wet and windy environments! The wind and rain test helps product development ensure that a product can withstand the conditions it faces during its life cycle. Strong winds and different rain conditions are quite common in the real world and can impact many products.
Wind and rain, for example, increase corrosion and cause premature and increased wear. The wind and rain test aims to simulate harsh natural conditions and their effects on a product and its components. With the combined effects of wind and rain, we can simulate the penetration of moisture into products and components. Therefore, this test is a useful product development tool for the design stage and is suitable for verifying the durability of many products.
How is the wind and rain test completed?
Products designed for harsh conditions can be tested with our wind-driven rain equipment. Our test device is capable of wind speeds up to 40 m/s with water; without water, the wind speed can be increased to a maximum of 67 m/s. This type of test equipment is rare in Europe. The test report is also a useful document for your sales and marketing team. Once a product has passed a test, such as the MIL-STD level test, it makes sense for the entire organization to utilize the end result. For example, sports watch manufacturer Suunto commissioned Toptester to conduct extensive MIL-STD level tests on its product, including a wind and rain test.
Wind and rain testing is also important for products that are placed, for example, at airports, in the sea or at base station masts. Our wind and rain test equipment is also suitable for studying vehicle aerodynamics and cooling systems.
Icing rain test
This test is for companies that design products to be used in environments where freezing weather and icing conditions are expected. The test is designed by Toptester for outdoor products that need to remain fully functional and operational in conditions where the temperature could drop below zero, resulting in icing. Some examples of these harsh environments include airports, offshore locations, telemasts and arctic conditions. This test can be used to verify a product's resistance to icy conditions and to study, for example, the power requirements of heated lenses in vehicle headlights.
However, icing rain tests can also provide unique sales argumentation opportunities concerning product quality, reliability and resistance capacity. MIL-STD verification is also available.
The icy rain test is also very visually spectacular. Watch the video on Suunto's icing rain from the link below.
Test Features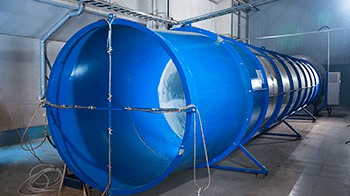 Standards
MIL-STD 810G, Method 506
Telcordia GR-487, Chapter 3.31
Customer´s own standard
MIL-STD-810G, 521.3 Icing/Freezing Rain
National Weather Service, NWS 8.0 Freezing Rain test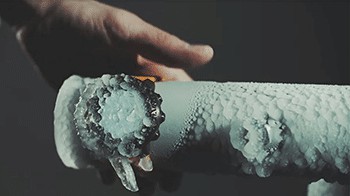 Test equipment
Wind Driven Rain test equipment are designed to create / replicate hard wind and rain. Tests can be performed in accordance with MIL-STD 810G / Method 506.4 and Telcordia GR-487 Core.
Open air apparatus, diffuser chamber length 9m
Controllable wind speed up to 40 m/s (with flow controller up to 67 m/s without rain)
Water can be injected into wind through 8 nozzles
Amount of water controlled by a flow meter
Wind area diameter 1.6m, fan diameter 1.8m
Turntable mounting platform for device under test
Data logger measurement system for wind speed, water flow and water temperature
Icing rain -test
Icing and Freezing Rain tests with our unique, walk-in test setup – for R&D and verification functions