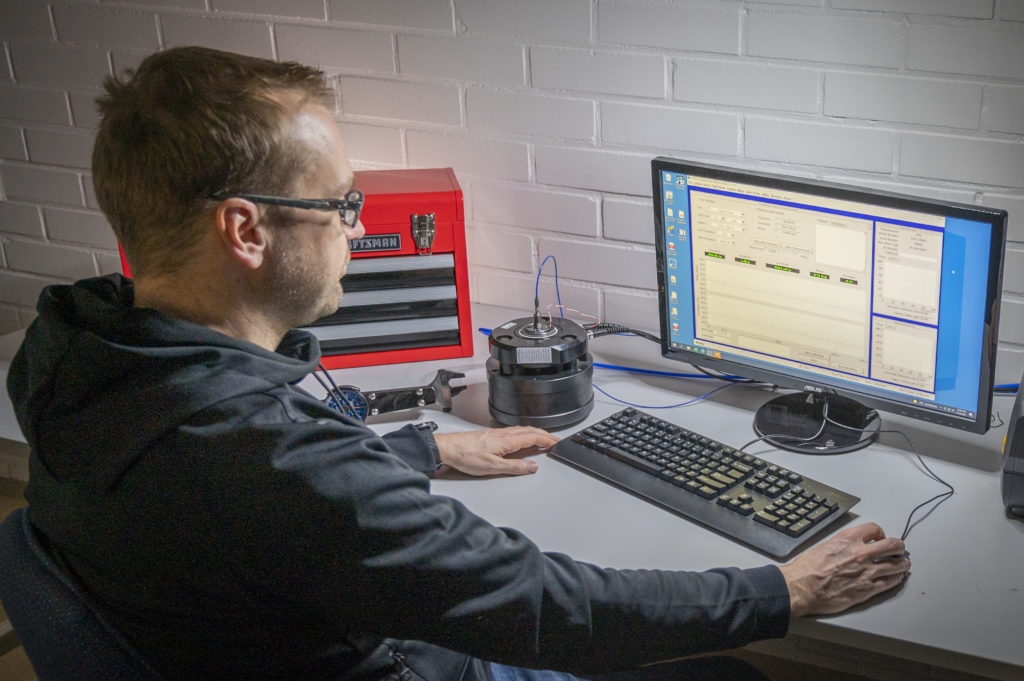 Accelerometer Calibration
Vibration and shock arise in various structures, factory lines and auxiliary equipment, vehicles, engines, and their accessories. Accelerometers are used to measure the vibration levels of these objects.
Toptester offers the calibration of your accelerometers as a service. Calibration verifies the accelerometer's operation in its frequency range and indicates that the accelerometer is within specified tolerances.
Calibration of the accelerometer ensures the operation and reliability of the measuring device.
We do the calibration testing for your accelerator sensor starting at 489 € (including the calibration certificate).
The acceleration sensor can be used, for example, to measure the vibration load on the device and to proactively determine the need for maintenance, for example, a process pump. In the situation described, during storage of the pump, the characteristic frequency oscillation point (resonant frequency) of the pump changes, which can be detected using the accelerometer and the measuring equipment connected to it. This allows maintenance of the pump to be planned, and the necessary parts to be ordered and replaced at the right time.
Aircraft jet turbine wear and maintenance needs are actively monitored with accelerometers. Based on the vibration data received from the sensor, it is possible to accurately monitor the condition of the jet turbine and adequately anticipate the need for maintenance. This is also directly related to flight safety.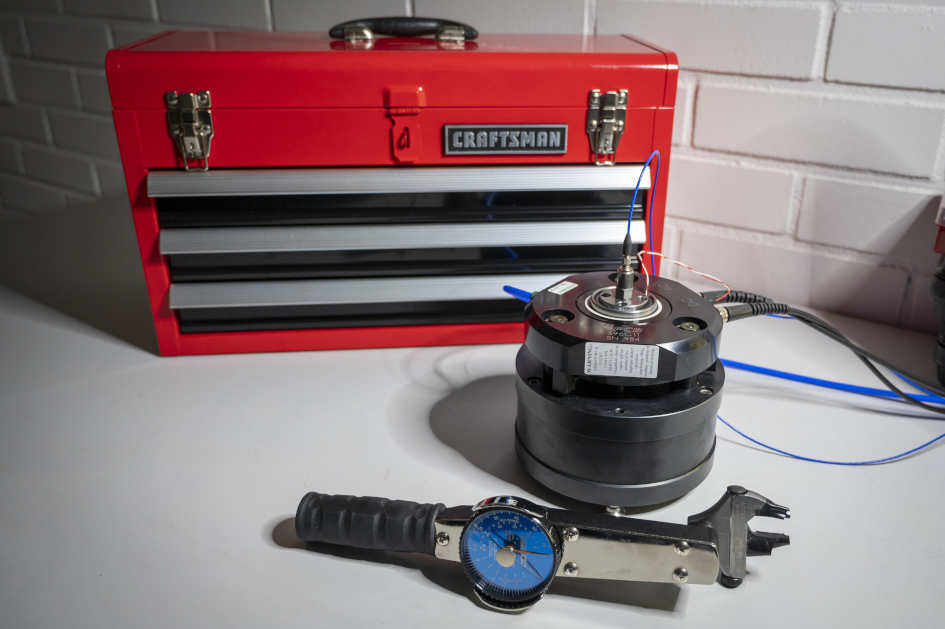 Modal Shop Accelometer Calibration Shaker for Accelerometers.
Get in touch:
or send us an email: saana.nieminen@toptester.fi