References
Below you can find some public references of companies working in co-operation with Toptester.

Customer stories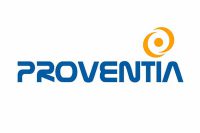 Toptester has provided vast amount of testing work for Proventia. From its testing partner, Proventia requires high flexibility and readiness for quick execution of testing projects and this is exactly the type of service we have received from Toptester. The design, execution and reporting not mention the quality of customer service and professionalism has been constantly at high level and for this, as a whole, we have been very pleased. Also, Toptester has made new investments from our initiative, and tailored and developed their testing service to fit the needs of Proventia products.
Located in Oulu, Proventia benefits of the close-by location of Toptester, at Rovaniemi, due to the easier logistics and short distances for Proventia personnel to travel. Near the location of Toptester laboratory, there exists many different types of parts retail stores and machinery services which will advance the smoothness of the test execution leading to smaller lead times as well.
City of Rovaniemi offers many different types of hotels and restaurants in the city center close-by Toptester laboratory. We have tried mounting biking and hiking at the surroundings of Ounasvaara sports center. Rovaniemi offers many possibilities for different activities at amazing surroundings.
Proventia Oy, Oulu, Finland
---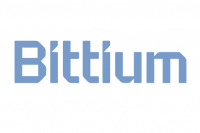 Toptester has the ability to react fast for the testing needs of different projects with a short heads-up time. Co-operation with Toptester is flexible, this is shown, for example, as the ability of the company to react to timetable changes in fast time rate. The laboratory premises and equipment of Toptester Oy enables a vast amount of high-quality testing services. The know-how of Toptester personnel is at high level, both during test execution and reporting of tests.
City of Rovaniemi lies next to good traffic connections, which the just updated E4-road has improved still. Rovaniemi is a well-known city for tourism leading to vast offering of different types of accommodation options.
Bittium Oyj, Oulu, Finland