 IP classification test
The IP Code, International Protection Marking, sometimes referred as Ingress Protection Marking, classifies and rates the degree of protection provided against intrusion (body parts such as hands and fingers), dust, accidental contact, and water to mechanical casings and electrical enclosures.
The IP test (i.e., water and dust tightness) is an essential part of a product's life cycle. Various products are exposed to water or dust, and a product does not have to be outdoors to require protection. In industrial premises, for example, exposure to many small particles may require protection for a product. The product or its case must be able to withstand these conditions; if this is not the case, the product must be protected to ensure that it is not damaged or degraded.
When and why is an IP test necessary?
The IP test seeks to determine how your product or its enclosure withstands the required conditions. The right time for an IP test is at a very early stage in the product development process. By starting early, it is possible to address the shortcomings of the product or its casing in the research development phase, which enables you to build a quality, durable product able to withstand actual-use conditions.
By testing your product, you make sure that it meets the definition and withstands the real-life use. In practice, the first digit of the IP code identifies a product's dust or foreign-object tightness, such as a hand, finger or fine dust.
The second number defines a product's watertightness up to immersion. For example, the IP marking "IP67" means that the product is completely dustproof and can withstand immersion in water to a depth of one metre for 30 minutes. After the tests, the product's function is tested, and the product's internal parts are checked for water and dust penetration.
IP test and other customized tests
At Toptester, we can tailor tests to the needs of your company and product. Testing is a natural and necessary part of product development, which is why it is worthwhile to complete testing with a reliable and flexible partner. As an agile operator, we are able to carry out tests flexibly according to different needs and schedules.
The IP standard is published by the International Electrotechnical Commission (IEC), and the corresponding European standard is EN 60529.
Attached is a video of IP tests for the Bittium TM2 device.
Does your product or packaging need its materials or durability tested?
Test Features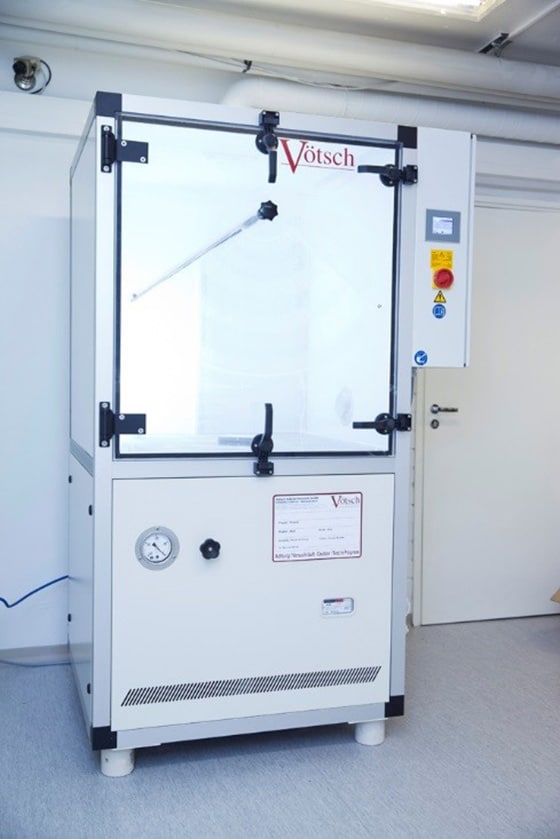 STANDARDS
IEC/EN standard 60529
IEC 60598, luminaires
ISO 20653
TEST EQUIPMENTS
Toptester is accredited testhouse of following IP-tests:
IEC/EN 60529
Dust: IP5X ja IP6X
Water: IPX1, IPX2, IPX3, IPX4, IPX5, IPX6, IPX7, IPX8 and IPX9
Foreign object: IP1X, IP2X, IP3X, IP4X
ISO 20653
Water: IPX6K, pressurized water
Water: IPX9K, pressuruzed hot water
Water: Nema 4