 Military tests
Toptester is an accredited test house for most of MIL-Std 810 tests. Special MIL-Std tests also available i.e Wind-Driven-Rain. Board level component tests MIL-Std 883.
You can outsource all your MIL testing for us, no need to invest into expensive equipment. You have your accredited test results back typically in couple of weeks.
The military test (MIL tests), or MIL-STD-810 tests, are built to test products designed for use in extreme conditions. Manufacturers of this type of equipment and products must ensure that the product is actually suitable for extreme conditions. Often, equipment manufacturers require test standards for components and products, such as MIL-STD-810 tests.
The MIL-STD-810 test is an entity and standard published by the United States Department of Defense. The purpose of the test is to determine the environmental impact and the life cycle of the equipment or products. It also tests the performance of materials when exposed to environmental influences during their service life. This helps to address both design and material deficiencies. Through testing, deficiencies in the production process and packaging processes can also occur. The standard is also used in testing commercial products, such as mobile phones.
In practice, MIL tests include several different tests and thus environmental conditions. They expose the product to dust, rain, vibration as well as extreme temperatures and shocks. In the video below you'll see one of Toptester's customer cases, where the sports watch producer Suunto ran their Military tests for their product in our testing facilities.
With the Toptester test house, the tests described above can be repeated accurately and reliably. The customer receives a certificate of the tests performed and assurance of the level of suitability of the product concerning the aspects tested. Security is a good foundation for product development. Valid and accurate information can be obtained by testing.
Test Features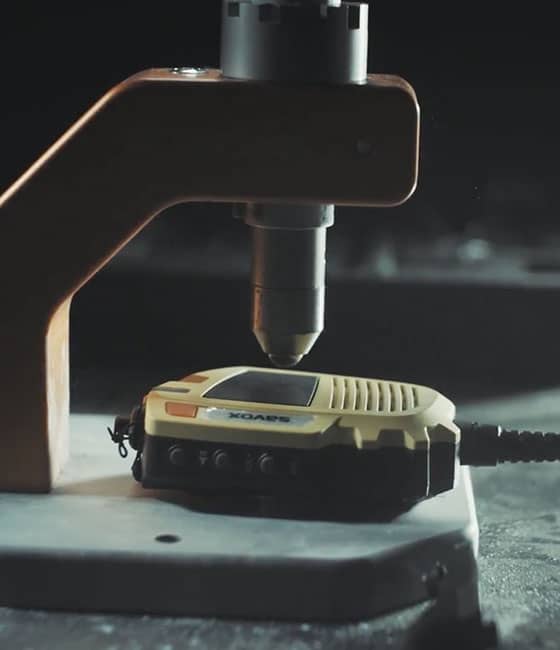 STANDARDS
MIL-Std-810 test methods
Test Method 500.5 Low Pressure (Altitude)
Test Method 501.5 High Temperature
Test Method 502.5 Low Temperature
Test Method 503.5 Temperature Shock
Test Method 504.1 Contamination by Fluids
Test Method 505.5 Solar Radiation (Sunshine) – supplier
Test Method 506.5 Rain
Test Method 507.5 Humidity
Test Method 508.6 Fungus – supplier
Test Method 509.5 Salt Fog
Test Method 510.5 Sand and Dust
Test Method 511.5 Explosive Atmosphere – supplier
Test Method 512.5 Immersion
Test Method 513.6 Acceleration – NA
Test Method 514.6 Vibration
Test Method 515.6 Acoustic Noise – supplier
Test Method 516.6 Shock
Test Method 517.1 Pyroshock – NA
Test Method 518.1 Acidic Atmosphere
Test Method 519.6 Gunfire Shock
Test Method 520.3 Temperature, Humidity, Vibration, and Altitude – pls. ask
Test Method 521.3 Icing/Freezing Rain
Test Method 522.1 Ballistic Shock – NA
Test Method 523.3 Vibro-Acoustic/Temperature – pls ask
Test Method 524 Freeze / Thaw
Test Method 525 Time Waveform Replication – NA
Test Method 526 Rail Impact – pls ask
Test Method 527 Multi-Exciter – NA
Test Method 528 Mechanical Vibrations of Shipboard Equipment (Type I – Environmental and Type II – Internally Excited) – pls ask
(Supplier = Supplier used, Pls ask = More detailed info needed for quotation, NA = Not available)
For budgeting quotation please provide your equipment dimensions, weight and needed MIL-tests for us.
TEST EQUIPMENT
All Toptester test equipment
Contact information: info@toptester.fi